LeBron James
Laker Activist, sort of
LeBron James has been in the news this week for his willful ignorance about the abuses in China. Choosing to smear an NBA manager for being outspoken against China, which could threaten LeBron's Nike shoe supplier's cash flow.
-Injustice Anywhere Is A Threat To Justice Everywhere- Our Lives Begin To End The Day We Become Silent About Things That Matter- #ThankYouMLK50
— LeBron James (@KingJames) January 15, 2018
ANYWHERE? Including at
Laker's corporate partner
Pechanga where you practiced
this year LeBron? Or is standing up for kneeling NFL players the extent of your courage to speak out? He just said the above quote last year, and
this one
Silence that is self interested is not unusual. Trevor Noah, born in South Africa also performed at the
APARTHEID NATION
of Pechanga. Maybe LeBron James could have started with a smaller benefactor. He has the right to speak out, we have the right to point...and laugh in derision.
China
It's a country of systematic, state-led ethnic and religious persecution. It's a country of social censorship. Read about their Uyghur citizens, in camps
What's in LeBron's wallet? Yuan's baby, MILLIONS of them.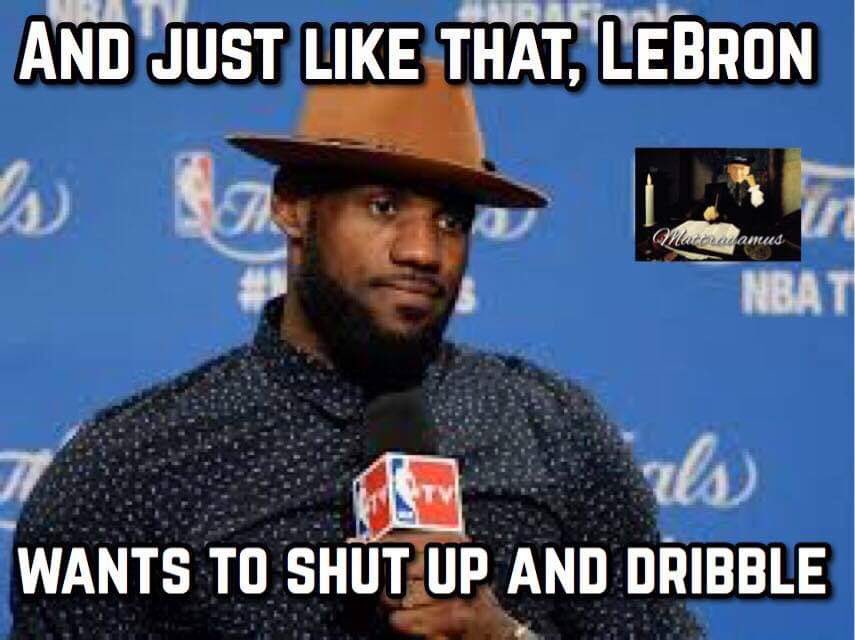 FALLOUT.......